Latest Competition News
23 January 2009
Wizards Keep are proud to present: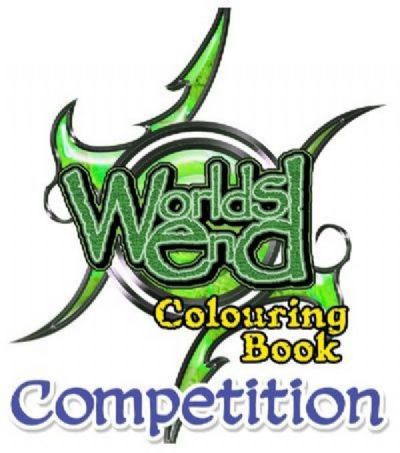 Well, a little later than we first announced, but here is all the information on the latest Wizards Keep Competition, which will see your work in print here at the Keep in a new project.
This New Competition is open to three groups:
· Professional
· Semi Professional
· Amateur
The Project is a brand new Worlds End Colouring Book, which will be launching later this year to coincide with the launch of the Worlds End Graphic Novel – Volume One – Riders on the Storm published by Wizards Keep.
There are three pages, which Tim is leaving open for you guys to fill.
The Competition requires you guys to draw a black and white line drawing of one, or more, of the Worlds End Characters, examples of which you will find here at the Worlds End Gallery.
Prizes:
There will be one winner from each of the three categories above.
Each winner:
· Will have their work published later this year in the Worlds End Colouring Book
· Receive full credit for their work within the Worlds End Colouring Book
· Receive six copies of the Worlds End Colouring Book
· Receive an original Tim Perkins, Worlds End sketch
Each Winner will also:
· Have their work displayed on the Wizards Keep website
· Have their work displayed on the Wizards Keep Blog
· Have their work displayed on the Wizards Keep Network Groups*
*Network Groups to include: ComicSpace, MySpace, FaceBook, SmallZone, Incoming and others.
· Become a part of the Worlds End Mythos along with the likes of Joe Rubinstein, John Ridgway, Frank Zigarelli, and Paul Finch already on board for the ride with me.
Format of the Drawings:
The size of the drawings can be A4 (210mm x 297mm) or A3 (297mm x 420mm), as the finished size of the book will be A4.
All Entries:
Once you have finished your drawing, simply send off a good quality photocopy of the original via snail mail to:
Worlds End Colouring Book Competition
Wizards Keep Limited
11 Walton Crescent
Whinney Heights
Blackburn
Lancashire
BB2 3TQ
UK
Please do not send original artwork as this cannot be returned.
Or please send a digital copy via email, at 300dpi jpeg format, to:
colouringbookcompetition@wizards-keep.com
Please ensure the image size is less than 5MB in total, or please send the drawing on a CD in the required format.
The closing date for this competition is Tuesday March 31st.
So your entry must reach us by this date.
The winning entries will be announced and displayed here on the website on Saturday April 4th.
GOOD LUCK Guys!!!