Dreamstone - London Editions Magazines - Film Fair Animations Ltd.
By the time Brian M. Clark Managing Editor of London Editions asked Tim to work on the Dreamstone comic, Tim had already videotaped the first episodes of the hit TV series. "I remember thinking when I saw it advertised on children's TV, wow I must record that!"
It was a wise move as shortly after Brian approached him with a view to producing the cover and 28 pages of interior pencils and ink art on the new bi-monthly comic. The schedule was such, however that London Editions editorial staff needed a monthly turnover for the book.
"I remember thinking after coming off the phone with Brian, agreeing to produce the work and thinking wow a full book at last...but then thinking oh my gosh! I have to turn around 28 pages plus a cover every month in pencils and inks, as well as the work at Marvel UK!"
Computer colouring was just coming into the comic industry in the US and the UK and Tim's work was one of the first in the UK to receive the computer treatment from Dublin's Graphic Colorworks.
The comic work garnered Tim a great deal of accolades from some of his contemporaries and the Editor of the animation series, Bruce Mcnally in particular, who asked that Tim produce the story art for the 1992 annual from World Distributors.
Tim cites this work as a highpoint in his early career and thinks it still holds up well today.
"I think the animated series was really well produced. I even bought the soundtrack I was so enthralled by the concept."
"The concept and characters created by Mike Jupp where simply superb! I just wish the entire four series were available on DVD!"
"In my eyes Dreamstone epitomises what makes a great fun story that both kids and adults can enjoy together."
The TV series ran for four series. The comic lasted for 6 issues and one annual.
Issue 1 was made up of video clips taken from the first episode, before Tim was approached to take on the art chores.
Tim produced the story art for the annual, with Paul Crompton producing the art for the rest of the annual.
London Editions published issues 1 through 6
A little known fact is that Tim actually pencilled and inked a seventh issue and pencilled an eighth, which never saw print, following the cancellation of the book.
Examples of this unused artwork can be seen below: These are taken from scans of the original artwork: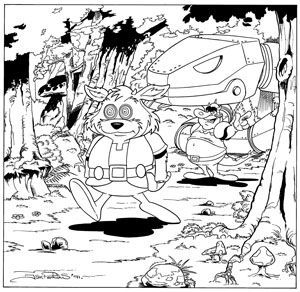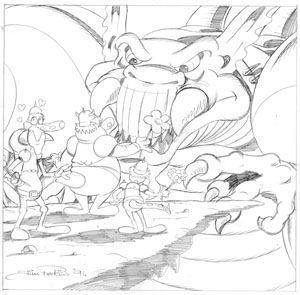 Dreamstone Issue 7 Cover Art Dreamstone Issue 8 Cover Art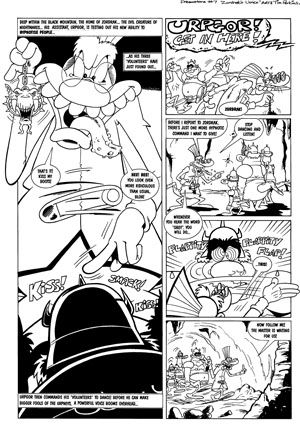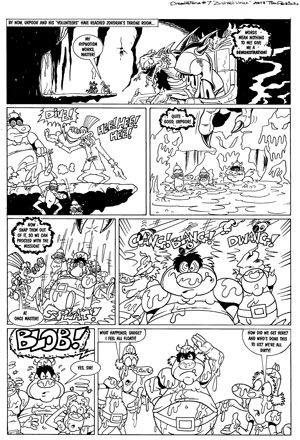 Dreamstone Issue 7 Page 1 Dreamstone Issue 7 Page 3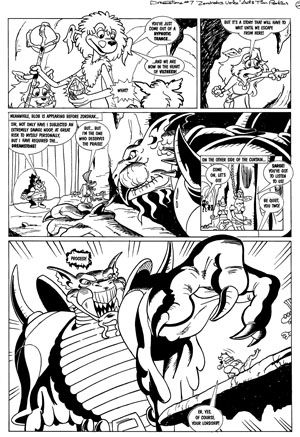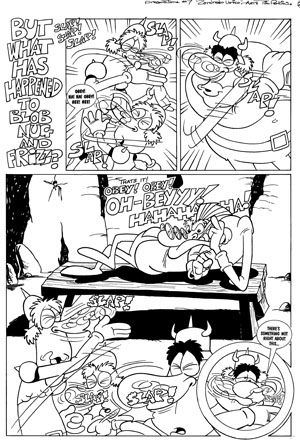 Dreamstone Issue 7 Page 22 Dreamstone Issue 7 Page 24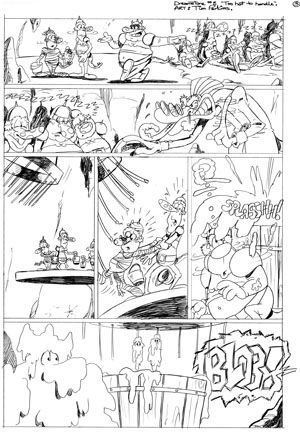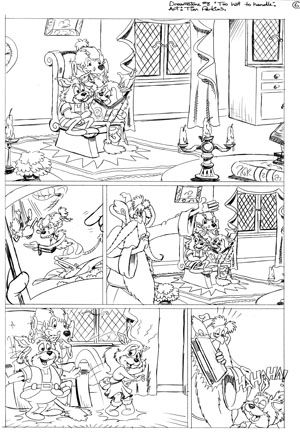 Dreamstone Issue 8 Page 3 Dreamstone Issue 8 Page 6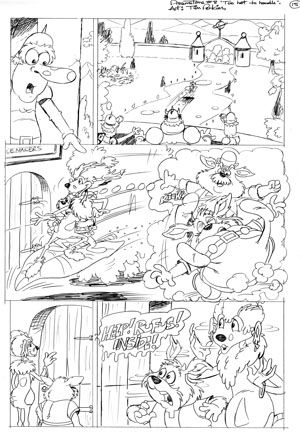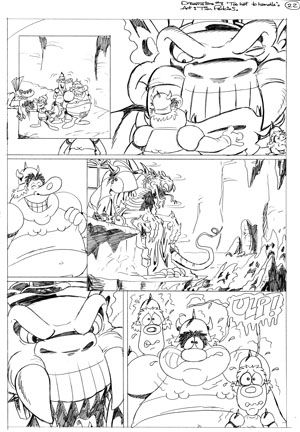 Dreamstone Issue 8 Page 15 Dreamstone Issue 8 Page 22