Believe in Dreams
22 October 2008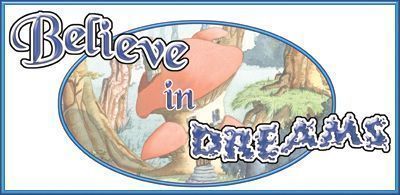 Wizards Keep are proud to announce the launching of the new "Believe in Dreams" website this Saturday.
Well we said there would be news, back at the end of July, regarding a new website launch and here it is:
There are lots of new product ranges from faeries, elves, goblins, dragons, teddy bears, angels, fantasy artwork, gold and silver plated crystal, greetings cards, fridge magnets, keyrings and all manner of fantasy merchandise from artists such as Todd Lockwood, Amy Brown, Jessica Beckett Griffith, Nene Thomas and Anne Geddes, amongst others, as well as all the usual Wizards Keep fare.
Drop by the website over the weekend and then pay a visit to the new "Believe in Dreams" on-line shop, just in time for Christmas.
The Link will be set up under the shop section on the left hand side column of the Wizards Keep website, between "Tim's Blog" and the "Hall of Fame" and there will be extra links set up in a couple of areas in our links section as well under Collectibles and Retail Outlets and Toys.
The launch will take place at 12:00 noon GMT.
Please feel free to add it to your bookmarks and favourites and check out all the new goodies available from this weekend.
See you there and Happy Shopping...