Blog back on-line
20 February 2010
We would like to make our apologies to anyone that had problems on Friday from around mid-morning when we lost the direct links to the Blog.
All the problems with the Blog have now been solved.
We hope it did not cause too much inconvenience.
Thanks for your patience.
Tim's latest Blog is entitled:
The Change in Comics from the Sixties to the Present Day - Part 01...
A look at the content, the creators and the marketplace…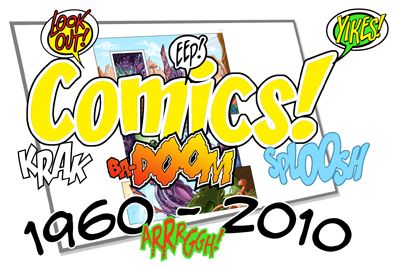 Please click on the Picture above to go straight to the page.