Bristol International Comic Expo 2009
7 May 2009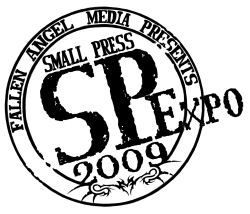 We would just like to extend our wishes of Good Luck to Mike Allwood and the other organisers and to all the visitors have a great time this weekend down at the Bristol International Comics Expo and Small Press Expo from all here at the Keep!!!
Also to all the fans and his fellow professionals; enjoy the weekend, Tim hopes to see you guys very soon.
The Worlds End graphic novel is coming along at a good pace now and we will be posting some new work soon!