Happy New Year
31 December 2010
Here at Wizards Keep we would like to bring in the New Year with you...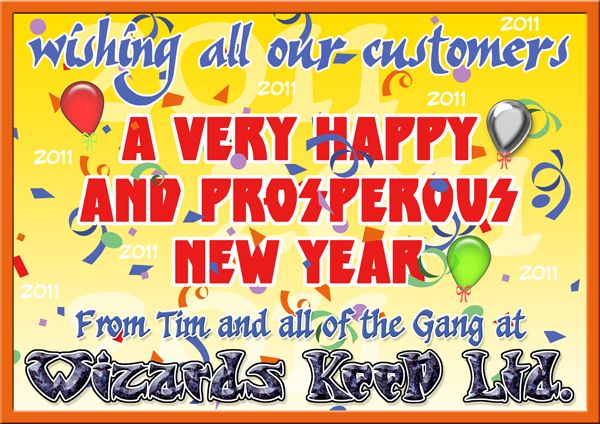 We sincerely hope wherever you are, you are enjoying it with those you love and are safe and well.
Please don't forget that there is still FREE shipping on all products until Midnight on January 1st.
See you all in 2011...