Latest Christmas Card
1 December 2009

Below you will find the latest Christmas Card in the Wizards Keep A5 Greetings Card range.
This year's Christmas Card, designed by Tim, is entitled "Christmas Wishes" and is available as a limited edition card set, which you can purchase from Wizards Keep.
These can be found under the new area in the Shop section entitled Christmas Cards.
The Cards can also be mixed and matched with the other cards in the series, come in packs of sixes and twelve's and come complete with envelopes.
All we need to know from customers are the amounts of each card and the rest will be done by the guys here at the Keep.
They are available from now to purchase from the Website up to Monday 21st December within the UK and Channel Islands - Friday 4th December for South and Central America, Caribbean, Africa, Middle East, Far East, Asia, New Zealand, and Australia – Thursday 10th December for USA, Canada, Japan, and Eastern Europe – Friday 11th December for Western Europe.
Keep looking out over the holiday season here at Wizards Keep for competitions, and lots more festive fun besides!!!
And now here is the Illustration for this year's Christmas Card both sans typography and as it will appear on the cover of the A5 card: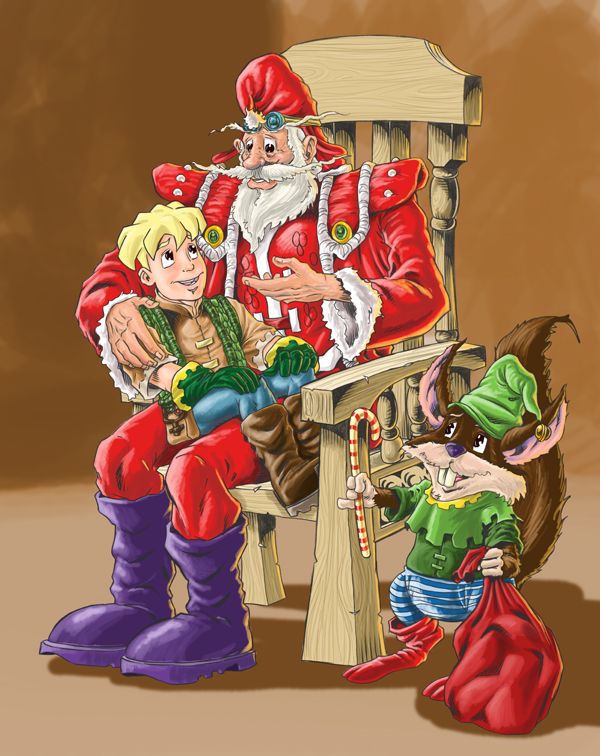 "Christmas Wishes" - Blueline Pencils and Digital Paint - Artwork: Tim Perkins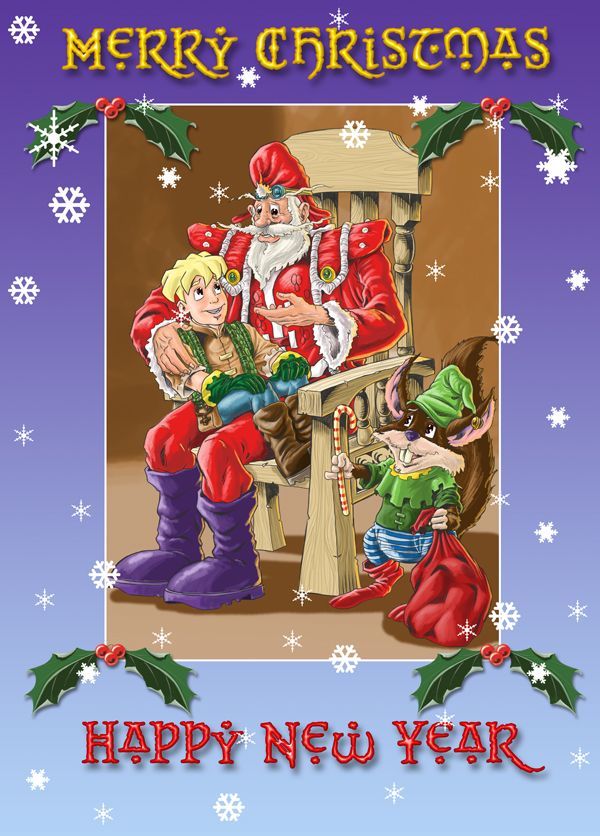 The "Christmas Wishes" Christmas Card as it will appear in print - Artwork and Design: Tim Perkins