New Products Coming Soon
26 September 2012
New Product Ranges to be Launched Soon
Wizards Keep will be launching several new product lines in the near future.
One of them is the Worlds End Colouring and Storybook, which will help to bridge the gap between the releasing of Worlds End Volumes one and two.
This will hopefully be ready prior to Christmas this year.
A release date and more information will be given soon.
Several other as yet hitherto mentioned products are also in development and these will give the already existing product lines an incredible boost.
These new direction products will of course incorporate the Worlds End and Wizard Keep brands, but will also give customers much more choice.
They are being kept under wraps for the moment, but this teaser is here to whet the imaginative appetites of both customers and fans alike.
Look for exciting news of what they may be soon!!!
Worlds End News:
Tim is almost finished working on the last of his allotted commissioned pieces and then he is due to get back to the production schedule on the aforementioned second graphic novel and colouring and storybook.
Below is the recently released image for the background to the Endpapers for Volume 2.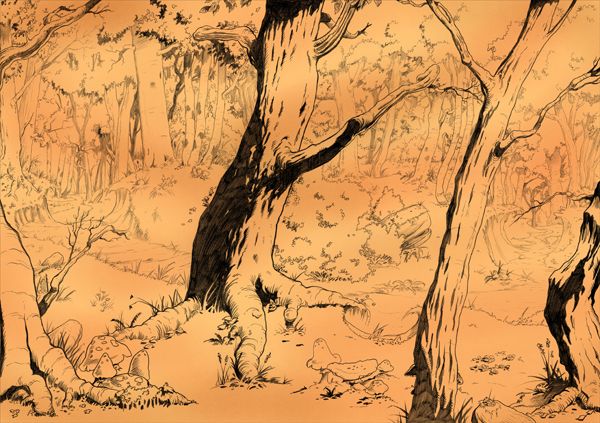 Endpapers - Worlds End - Volume 2 - A Hard Reign's Gonna Fall - Pencils - Artwork by Tim Perkins
Check back soon for more news and imagery from the books.