What's New here at the Keep
24 September 2010

What's in store at Wizards Keep?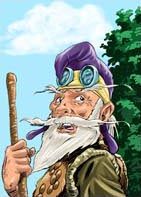 Well things may have been quiet here on the News pages, but they have been anything but quiet in the studio.
There are a lot of things in store over the coming months.
Conventions:
• Tim is an official guest at Malta Comic Convention 2 – Saturday October 16th –
Sunday 17th
• Tim will be appearing as a guest at Thought Bubble in Leeds – Saturday November 20th
Products:
Launches in 2010
• Launch of New Exclusive MaltaComicCon2 A3 Poster
• Launch of the Worlds End full colour Portfolio
Launches in 2011
• Worlds End graphic novel – Volume 1 – The Riders on the Storm – Launch date to be confirmed soon
This will be followed shortly afterwards with the launch of:
• Worlds End Colouring Book
• Worlds End Sketch Book
• 12 The Witching Hour Sketch Book
• New Range of T-Shirts
• New Range of Giclee Prints
• Several, as yet, new top secret products
Website Additions:
• Hall of Fame update with the addition of Phillip Craig Russell to the ranks of Tim's influences
• New Look to the Front Page
• Photo gallery entries launch
New Internet Additions:
• New Worlds End Forum launch
New Previews of:
• Tim's first illustrated children's book under the Wizards Keep Imprint – "Tobias Tealeaf"
• Worlds End - Volume 2 – A Hard Reign's Gonna Fall"
Check back soon for more news and updates...