Wizards Keep in Blackburn Market this Saturday
21 July 2009

Wizards Keep in Blackburn Market this Saturday - One day only!
Wizards Keep products will be on display and available to purchase this coming Saturday July 25th and Tim will be sketching and taking orders for a limited amount of private commissions.
This is also a chance to view the original pencils to the Worlds End graphic novel, which will be on display.
The book is well on its way now and this is a chance to see it before it goes to print.
Come along for a chat and a chance to view and purchase the usual Wizards Keep products and also some original comic art.
There will also be some "freebies" given out throughout the day.
Tim is very excited to have a chance to meet local people, many of whom he knows from the Internet, for real for the first time.
This is a great idea and something we will continue to support.
You will find us here:
We'll be on Stall 9, which is situated in the six-day market near the Church Street/Ainsworth Street entrance, across from what used to be the old
Woolworths building.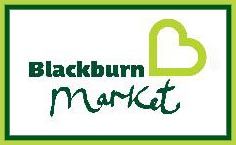 On the day we will be amongst other contemporary artists and crafters who have been invited to take part in Blackburn's first ever art market.
The market will showcase work by artists working in painting, ceramics, sculpture, printmaking, textiles, photography, contemporary crafts and jewellery.
It will run alongside Blackburn's three-day market on Wednesday, July 22nd, Friday, July 24th, and Saturday, July 25th.
The event is to take place as part of 'Celebrate Blackburn' and if the market is a success could become an annual event.
Rebecca Johnson, Blackburn with Darwen Council's head of arts, said: "Local markets are the heart of the community and are for everybody. It would be great if you could go and pick up a lettuce or some cheese and get some art or sculpture at the same time."
The event is being held at
Blackburn Market
Ainsworth Street
Blackburn
Lancashire
BB1 6AF
For more details: please telephone 01254 52911