Worlds End Colouring & Storybooks
6 December 2012
The New Books have launched this morning amidst a flurry of excitement on the Internet following our announcement of the The Worlds End Search For A Superstar! Competition.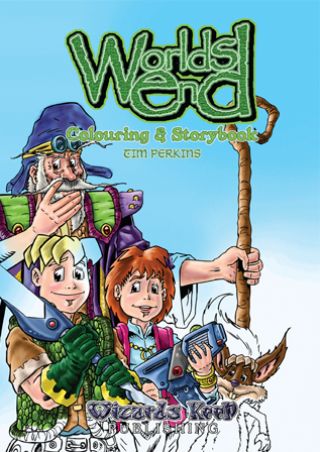 Yesterday saw us receive an unexpected amount of emails asking to work for the company as well as for folks wanting to enter the competition, which is really exciting news for us here at the Keep.

The Colouring & Storybooks will be on show to the public for the first time at this weekend's forthcoming MaltaComicCon 2012.
In the meantime don't forget for everyone that orders a graphic novel before Christmas, on the evening of Christmas Eve, even if you have missed the last Pre-Christmas post, we will include one of the new 40 page books with your order, as a special seasonal stocking filler.
Please make sure you get your orders for the graphic novel in before Christmas day to receive your FREE Colouring and Storybook or if you prefer to order just the colouring book itself we will throw in some extra goodies for those fans/customers too, but as to what those may be - well, as we said before that will be Santa's secret for now.
Check back soon for more developments and news on Worlds End - Volume 2 - A Hard Reign's Gonna Fall