Worlds End - Volume 2 - A Hard Reign's Gonna Fall
6 July 2014
Today, much later than planned, we are pleased to display for the very first time - the very first page of Flat Colours by Tim's NEW colour flats assistant, Gabriella Golden.
This is the very page she submitted to us here at the Keep, following our search for an assistant for Tim.
Following some samples of her work and the relevant information pertaining to rate(s) of pay it was decided to give Gaby a shot at the flatting.
Tim was extremely pleased with her sample, so much so it not only meant she was hired, but that the sample was going to be used as her first commissioned piece of artwork for Wizards Keep Publishing.
Now without, further ado here is in all its resplendent glory: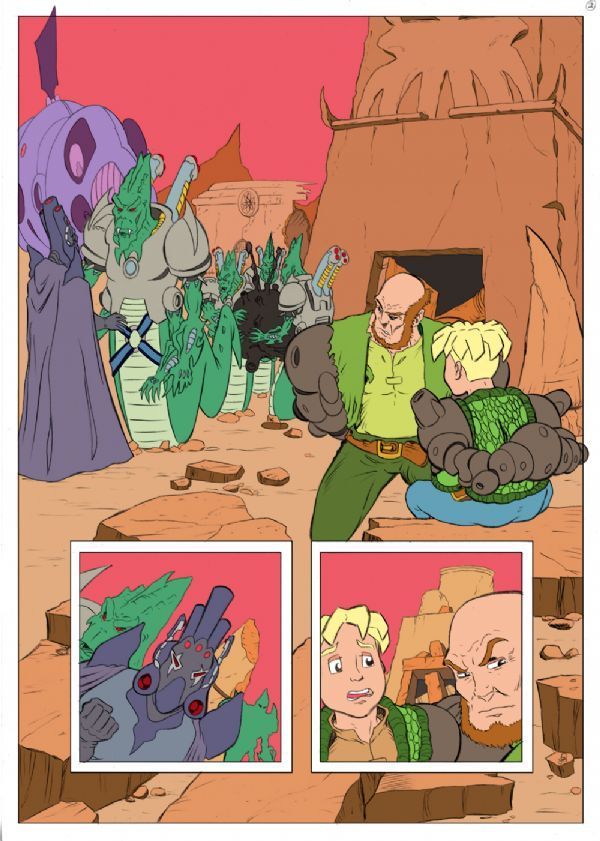 Worlds End - Volume 2 - A Hard Reign's Gonna Fall - Artwork: Pencils: Tim Perkins - Colour Flats: Gabriella Golden
Check back soon for more images and further information about Worlds End - Volume 2 - A Hard Reign's Gonna Fall.