Worlds End - Volume 2 - A Hard Reign's Gonna Fall
20 April 2013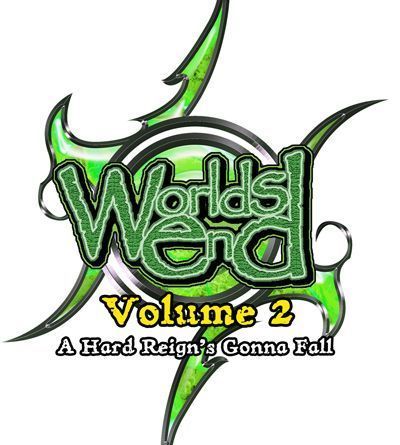 Well, as promised here is the latest news on Worlds End – Volume 2 – A Hard Reign's Gonna Fall along with some artwork from the book too.
For those of you that have asked how the second book is going – it's coming along great.
Most of the pure graphic design pages are pretty much finished, which is a great boon. Most of the spreads and double page spreads are also pencilled and the strip is now starting to take shape.
These are also at the pencils stage, which is why we are starting to show things to the public once more.
The next stage, which will start once Tim had finished the pencils, will be the pages having flatted by our resident Flats Wizard, Yel Zamor (if she is free at the time) ready for Tim to start painting and this will be followed by the lettering being produced by our resident Lettering and Fonts Wizards over at Comicraft.
More prose stories are scheduled to appear on the Worlds End website in the not too distant future as well.
So all is progressing nicely at the moment and we are all hoping that continues.
Well, a picture paints a thousand words as they say, so without further ado here is the first of the pieces of artwork to be shown from Worlds End – Volume 2 – A Hard Reign's Gonna Fall…
We hope you enjoy looking at them in this early, unpainted pencil stage.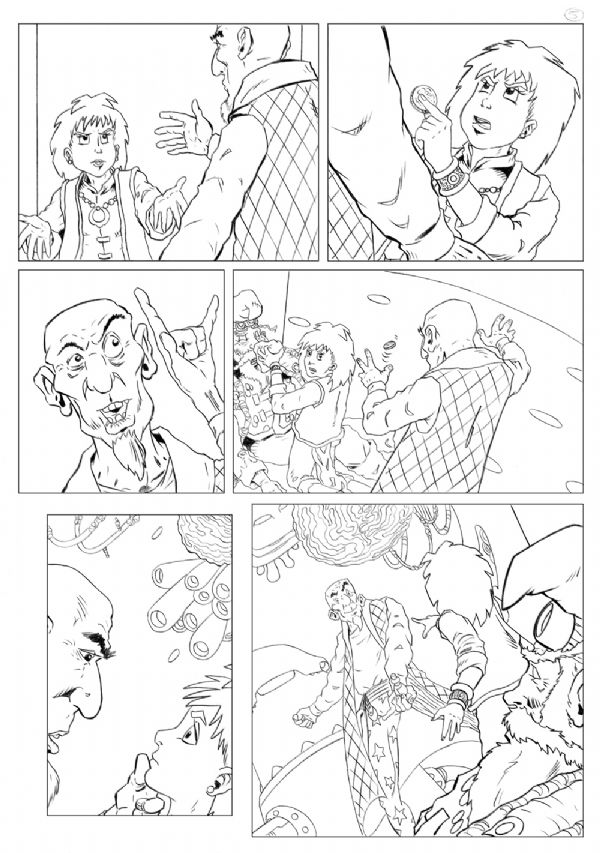 Who is the mysterious character with Zephol?

Find out in Worlds End - Volume 2 - A Hard Reign's Gonna Fall...

Check back soon for more updates and more artwork.